A new social reading pilot started in the region of Blekinge, Sweden, on Thursday 17 and Friday 18 January.
#Lejonhjärta: Betwyll speaks Swedish
#Lejonhjärta involves almost 300 students in the collective reading of The Brothers Lionheart by Astrid Lindgren in Swedish. The project is part of the EdTest initiatives promoted by Netport Science Park to connect schools and edtech startups.
The pilot was possible thanks to the engagement and active participation of the teachers: Carina Falck and My Ottosson (Sternöskolan) and Cecilia Falck (Hobyskolan), who will soon be joined by other colleagues.
The classes read the book on paper, whereas on the app they can find short synopses in Swedish to comment on in 140 characters. The students thus started to practice social reading combining offline activities (active listening, comments, drawings) with the use of Betwyll as a social network for reading, interacted with each other and with their teachers.
It is the first time that we pilot Betwyll in Swedish and in Scandinavian primary schools. The 2018 pilot in fact was in English and involved teenagers from Gymansieskolan Knut Hahn in Ronneby.
Have a look at the gallery with some pics from the kick-off workshops in Sternöskolan and Hobyskolan.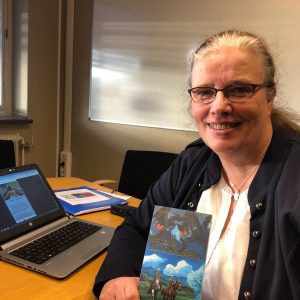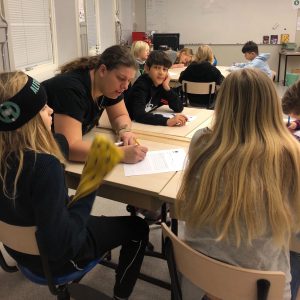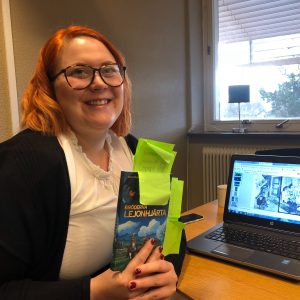 Why Sweden
Betwyll aims to disrupt reading and literature and language learning in schools and in universities. The EdTest activity in Sweden is thus part of our international development plan as an edtech startup.
The Swedish school system is renowned for being at the cutting edge of pedagogical tradition and innovation capacity. Informality, professionalism of its players and strong institutional support make it a perfect ground for testing new pilots to replicate.
The activities of the #Lejonhjärta project will end in May 2018 with a final celebration. An occasion to assess results and opportunities opened by this experience together with the teachers and Netport Science Park.